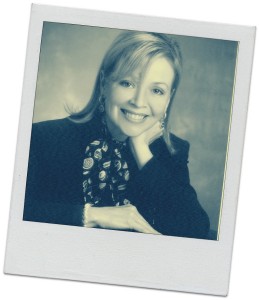 Thank you for visiting my site.
I hope I have provided helpful information to you.
I value your feedback, please feel free to send me a message using the contact form below.
Should you like to schedule an appointment in my  Bloomfield Hills or Novi, Michigan office or an appointment  by phone please call me at 248-752-1201.    You can also click on the 'Talk to Deborah" link on the navigation bar to schedule an appointment.
 I look forward to meeting you,
Deborah Grossi LPC
Novi, Michigan
email: dgrossi@twmi.rr.com
phone: 248-752-1201 
"Life is about love, there is nothing in this world as meaningful.
I see my purpose as bringing love, awareness and consciousness
to individuals and couples.


I'm passionate about helping men, women and couples


find out for themselves what's possible when you renew that loving connection."


 Career
I began my career as a marriage counselor almost by accident.  I was raised in a family with four girls.  Though we were a family with great values and aspirations one by one I watched my kind, loving sisters' divorce.  When I married and my own marriage struggled  I realized there was more to a happy marriage than good family values and good intentions.  Though, I had earned a degree in teaching, my second degree was in the social sciences, social work and psychology, I had always had a passion for making a difference.  So I went back to school to earn a master's degree in clinical counseling, hoping to learn the secrets to success in love.  I studied psychology while I studied love relationships.  When I completed my master's degree in the art of counseling and completed studies in Emotionally Focused couple's therapy I learned so much that I was able to help heal  my marriage as well as  friends and clients relationships. I continue to update my counseling skills and have completed continued training in Emotionally Focused Couple Therapy (EFT) in Ottawa, Ontario and course work at The Relationship Institute in San Jose, California.
There are secrets to happy love lives and I have learned them.  That was 2001 and since then I have helped many couples, individuals and families reconnect and learn to feel cherished and valued again.
Bio
Creating passionate, connected relationships is my passion.  I have been a working marriage/relationship counselor since 2001 and managing my private practice in Novi, and Bloomfield Hills, MI. Licensed by the State of Michigan and nationally board certified, I maintain a private counseling practice  and serve clients throughout the Detroit metropolitan area.  I limit the hours I work in order to give my clients my all.  I need extreme focus and energy to serve you the way you deserve to be served..  It is important to me that I am energetic and at my best to give my clients my very best solutions to their lives.  I have had a wonderful, connected marriage for 30 years.